Peet's Coffee
Peet's ready-to-drink cold brew is the only bottled cold brew that is kept cold from start to finish: through brewing, bottling, delivery, and point of sale. We were tasked to create a campaign to drive both awareness and trail of Peet's cold brew in select California markets. Because it's the only cold brew that is always kept cold, thereby maintaining the quality and taste of the product, we dubbed it True Cold Brew.
Bold OOH and funky videos and social created brand awareness while radio and digital encouraged trail through a True Cold Brew landing page that displayed the nearest store stocking Peet's Cold Brew. Sales of Peet's Cold Brew grew an average of 14.35% during the campaign period.
Art Direction
Kaleen Anderson
Copy writing
Kristina Day
Motion Graphics
Leif Hanson
Creative Direction
Mark Ray
Category
Art Direction
Branding
Social
OOH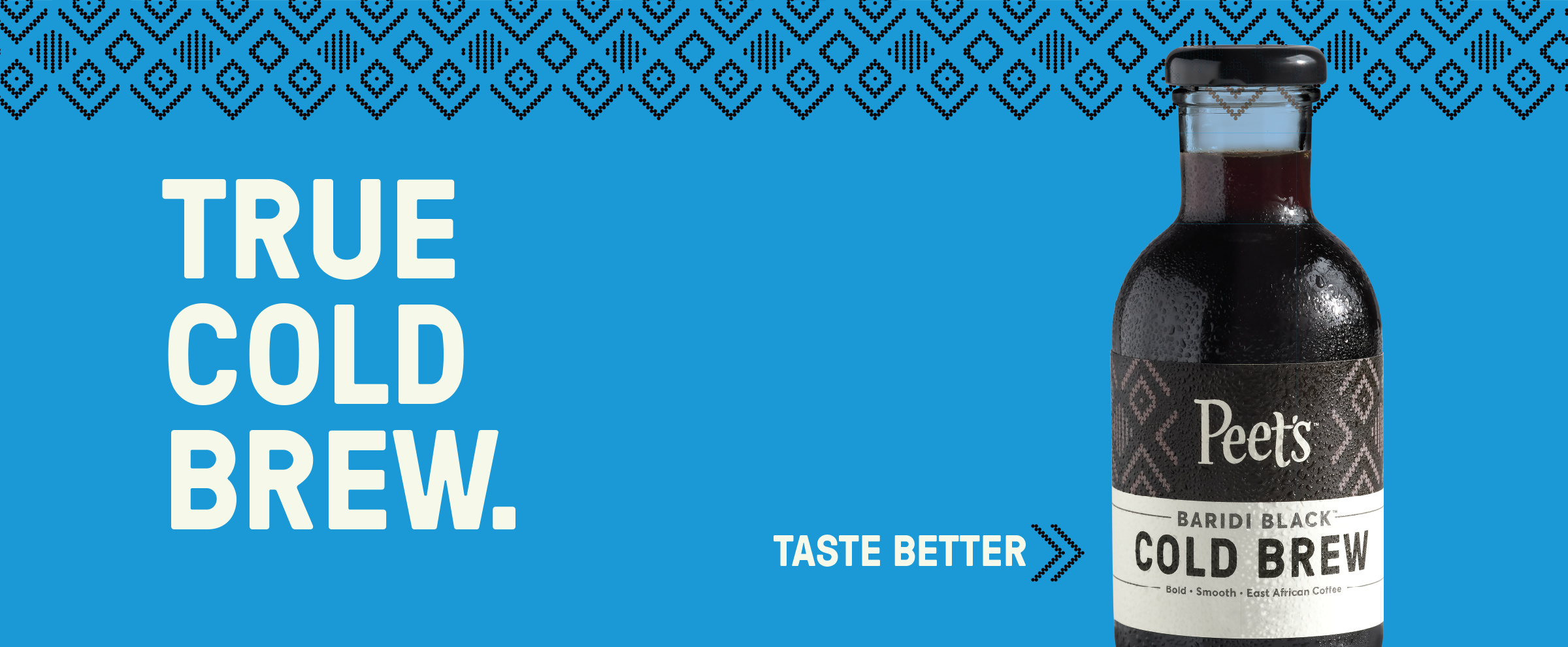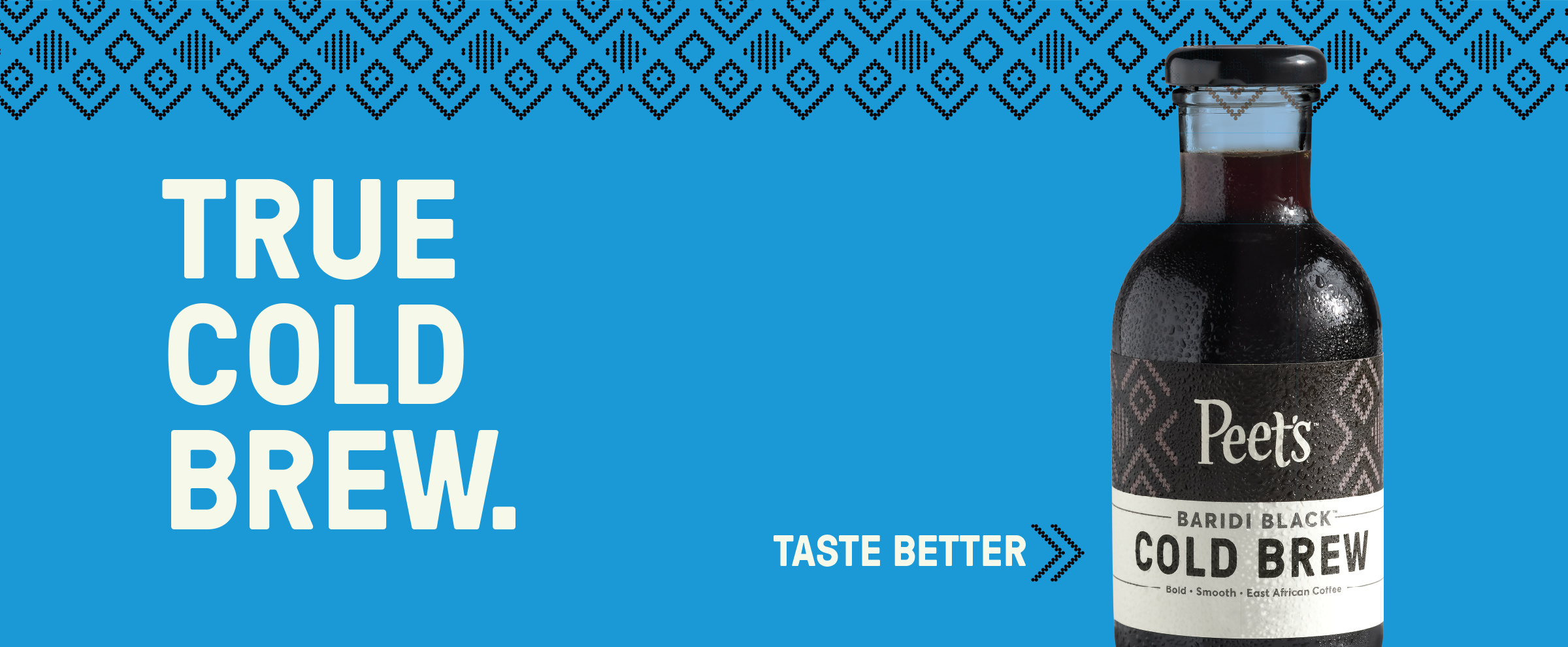 Video
:30 and :15 used across all digital media buys.
Radio
:30 and :15 radio ads ran on Spotify in conjunction with desktop takeovers and mobile sponsored sessions.
OOH
Billboards across all markets and a BART station takeover in San Francisco.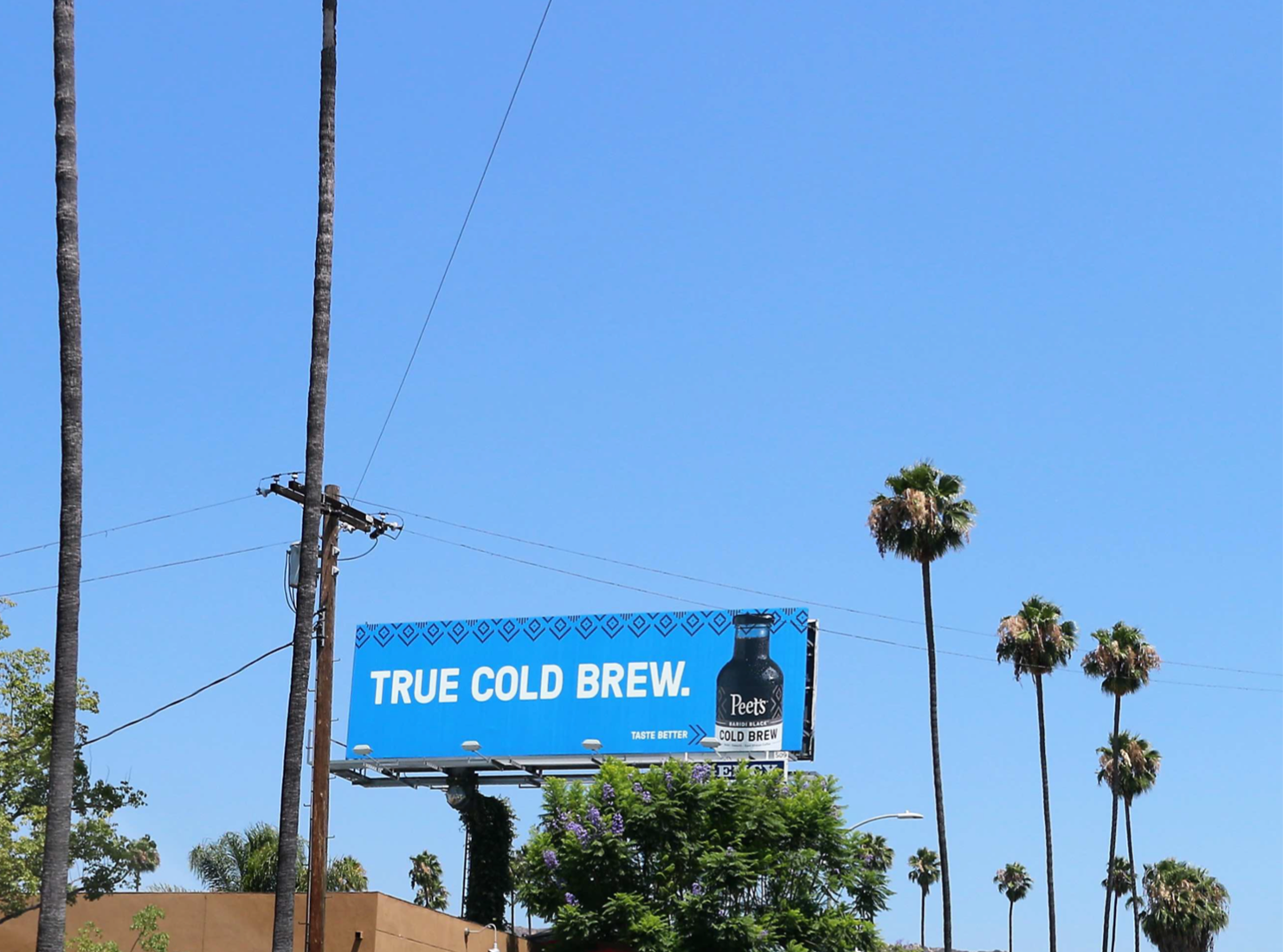 Digital
Custom media placements in Thrillist, Eater, Do Stuff, NBC; location-based mobile ads; and web banners all drove traffic to the True Cold Brew microsite where consumers can find their closest bottle of cold brew and learn how Peet's cold brew is made differently.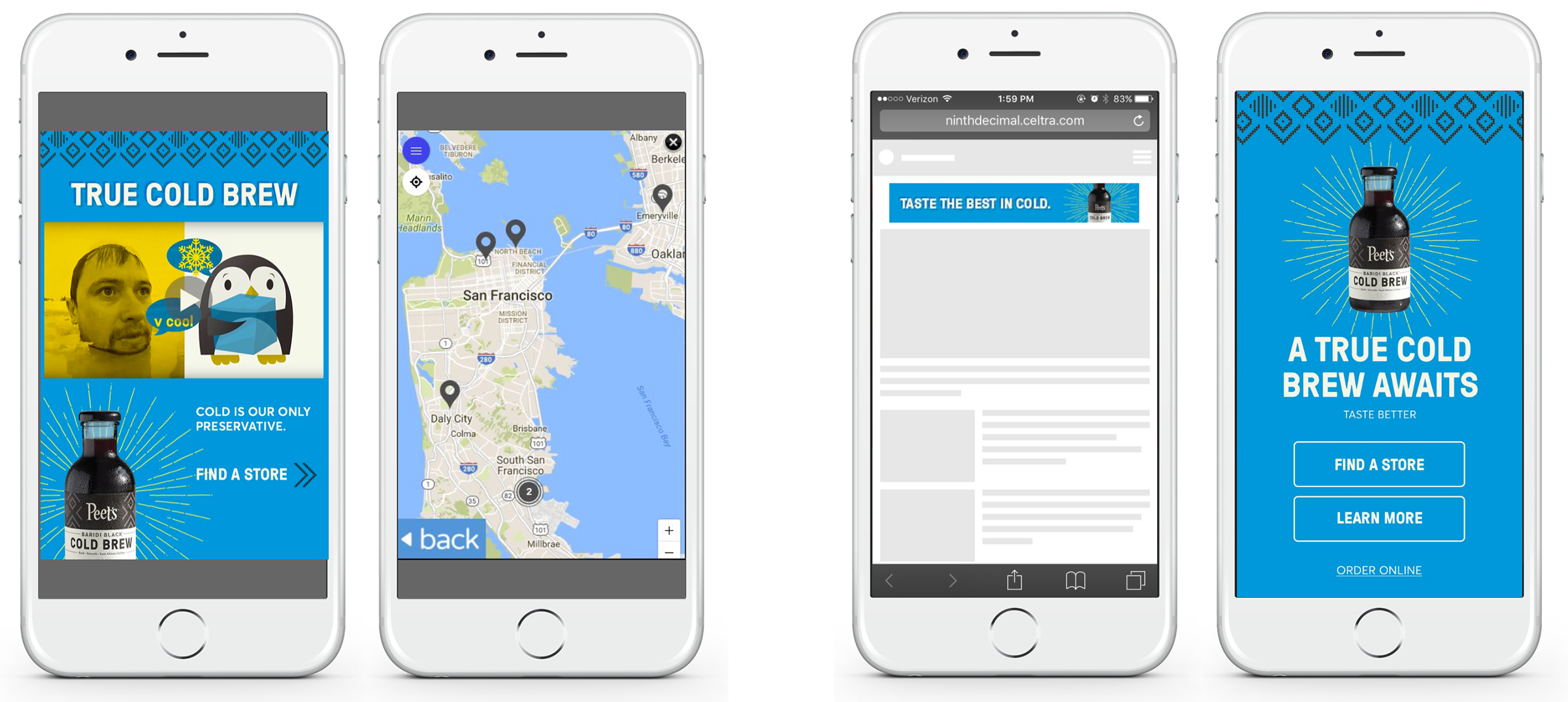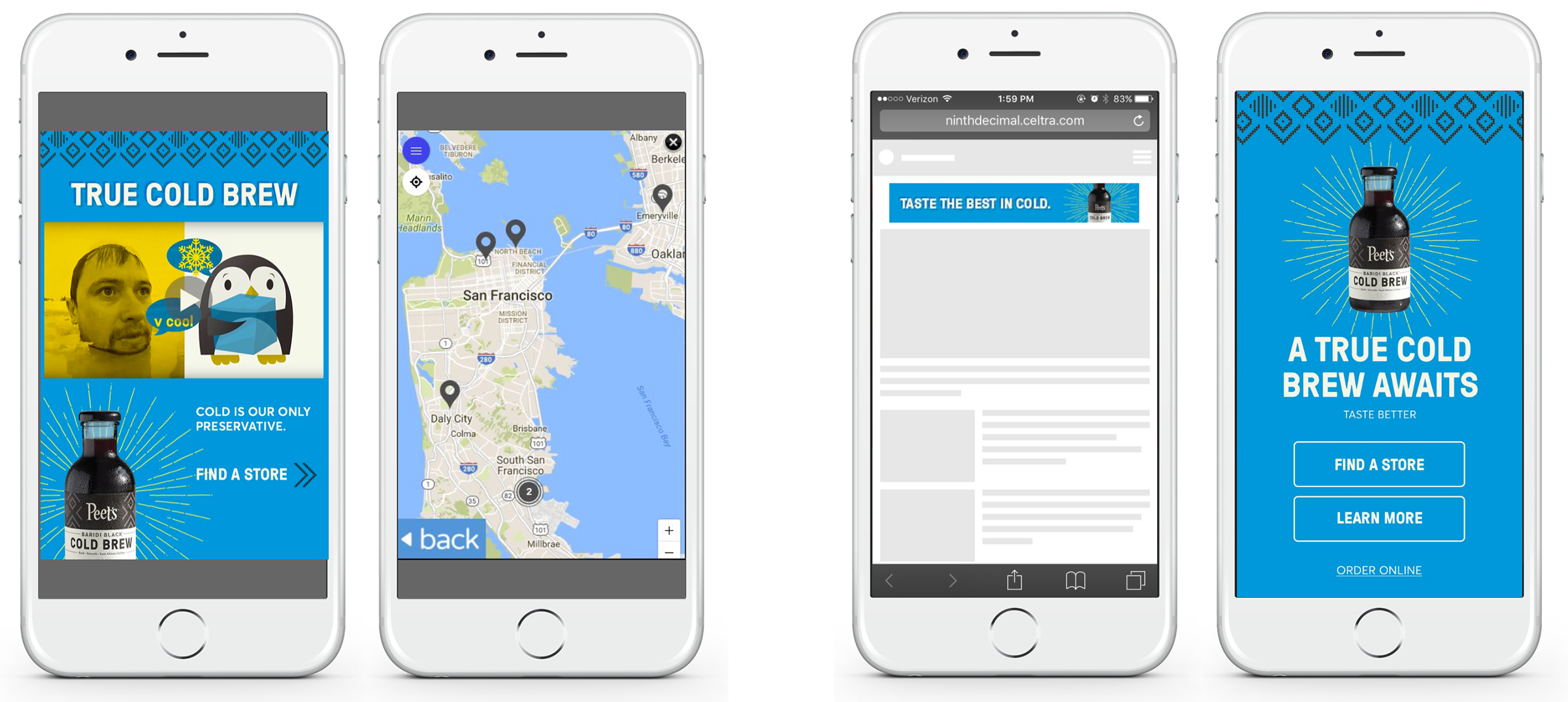 Social
Cutdown GIFs from the video served as ads on Facebook and Instagram to drive awareness.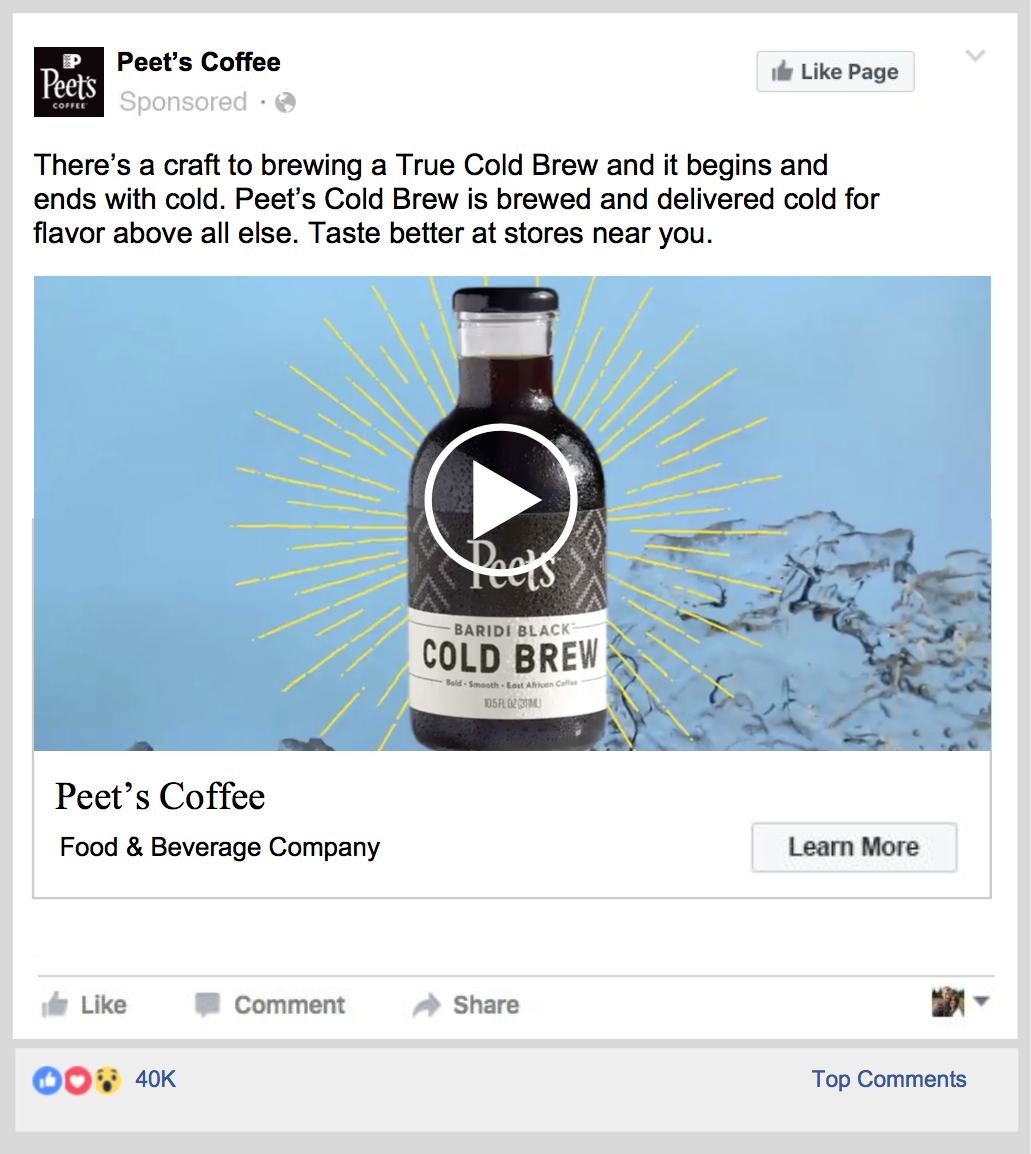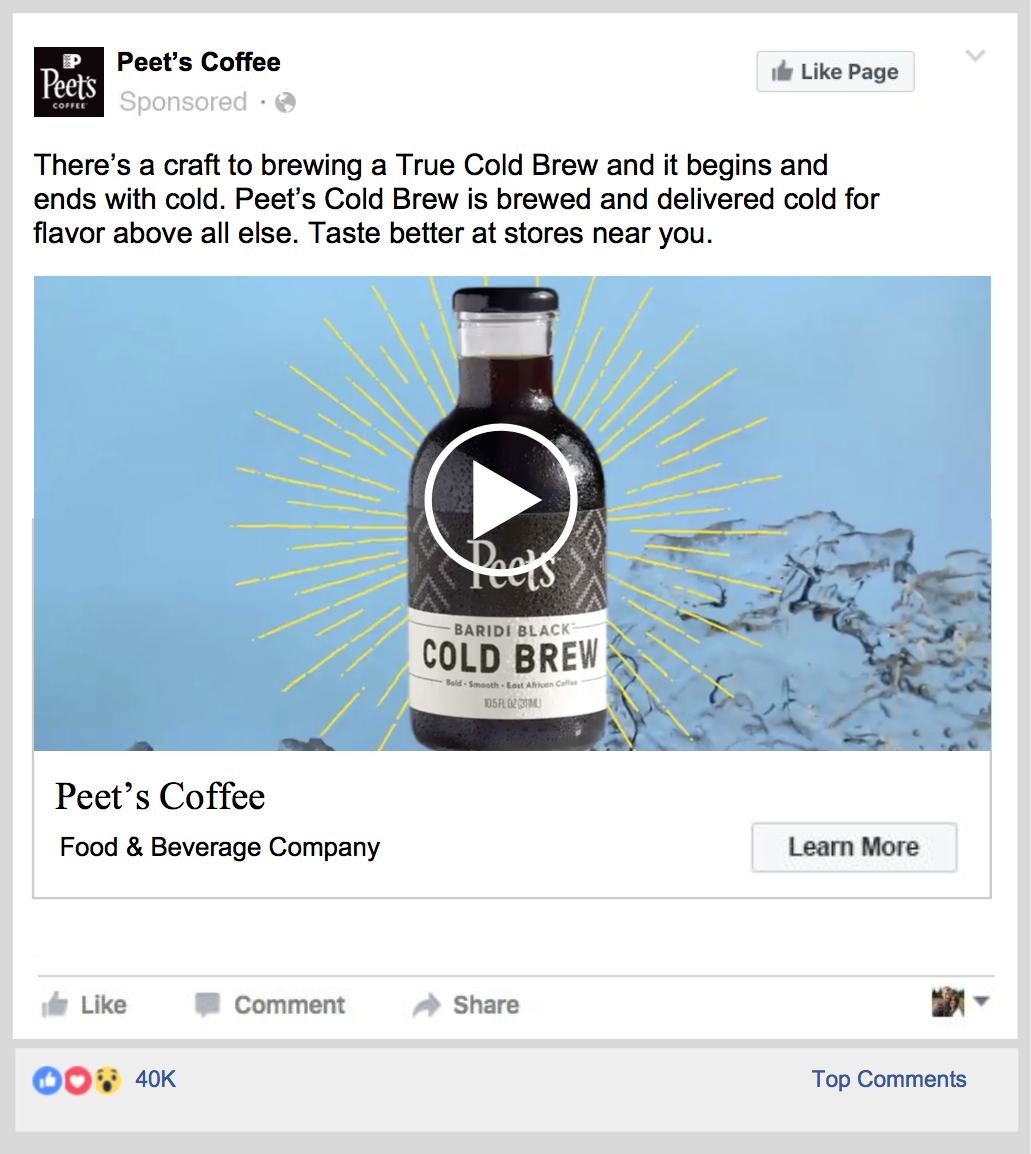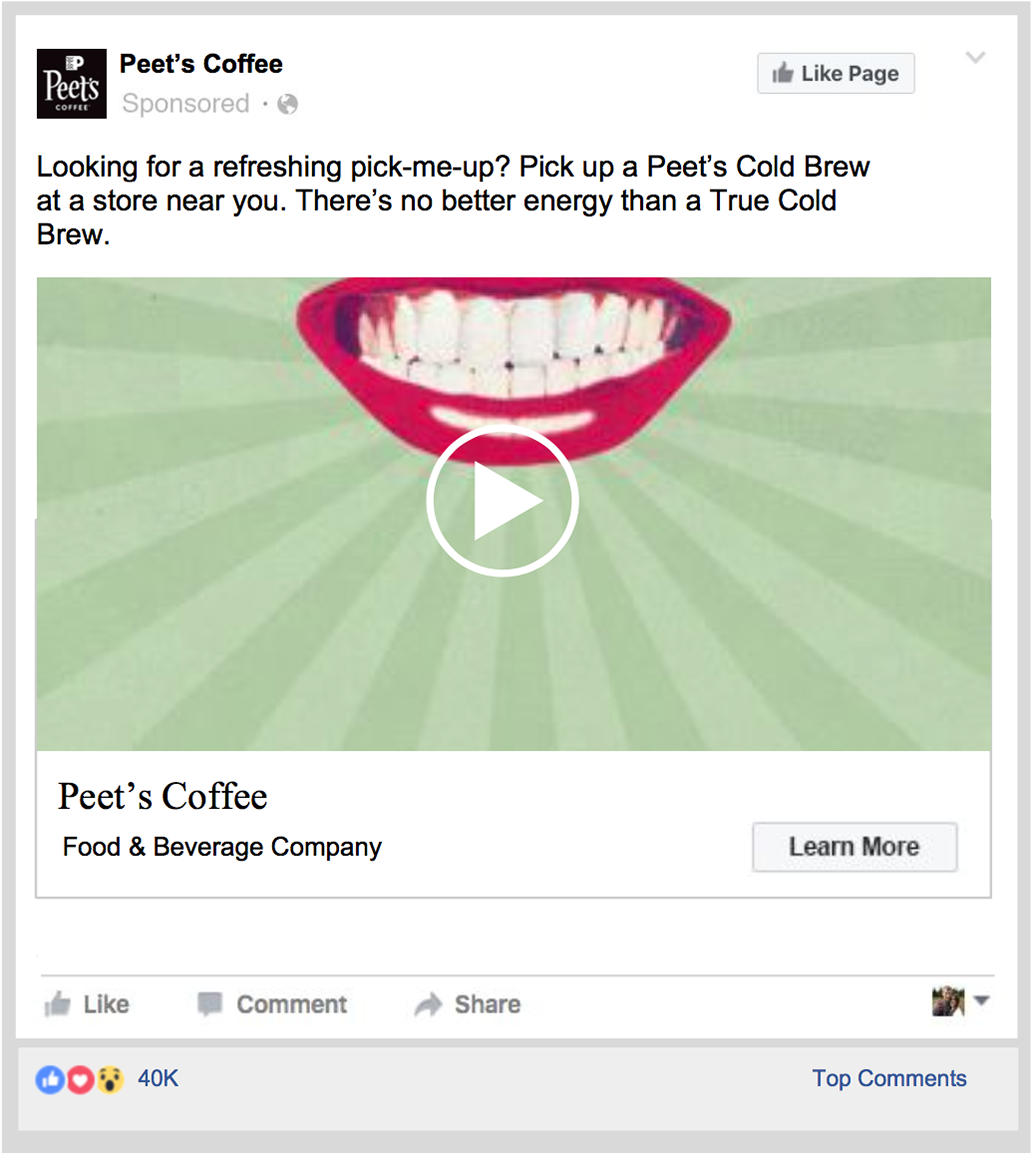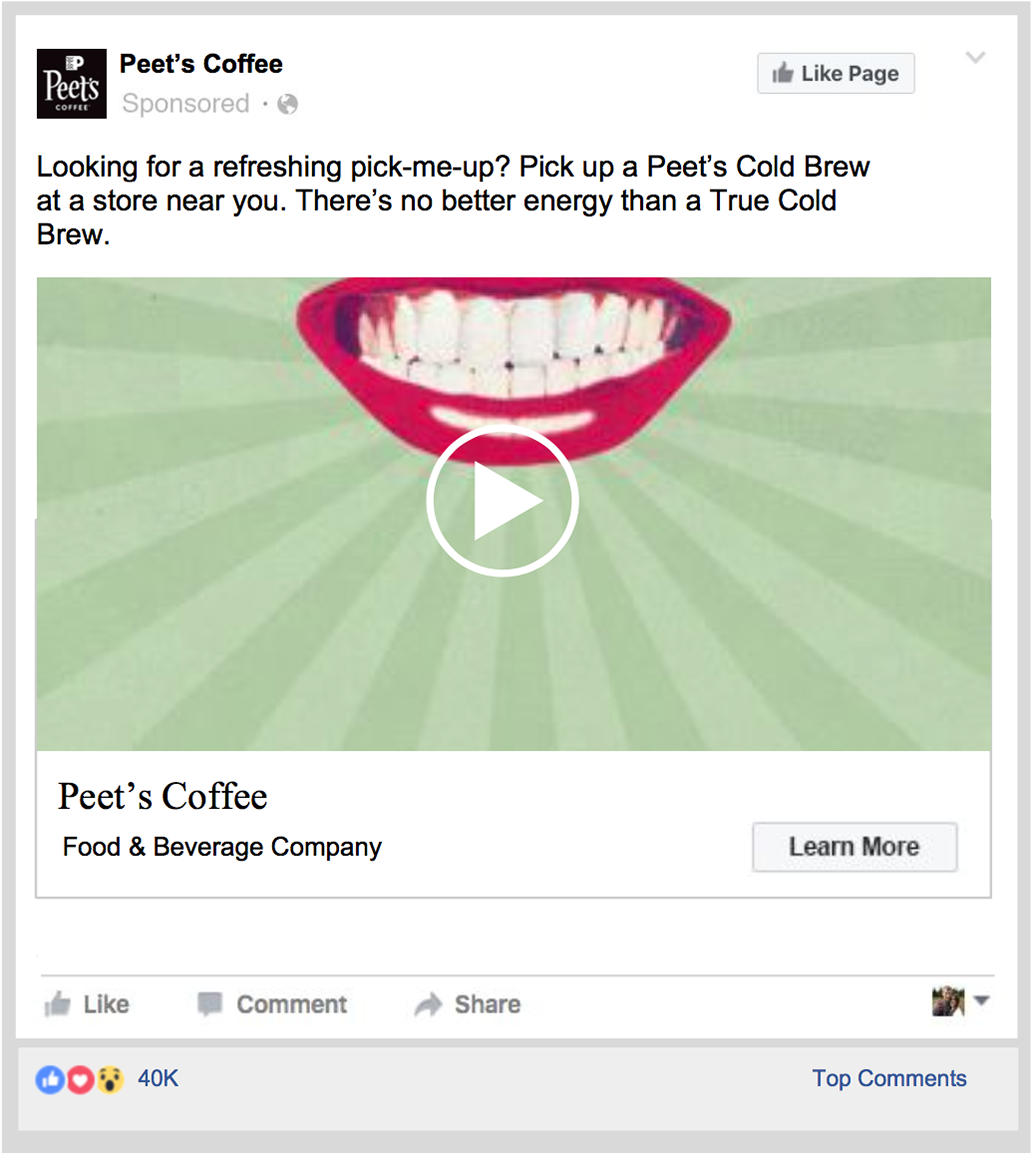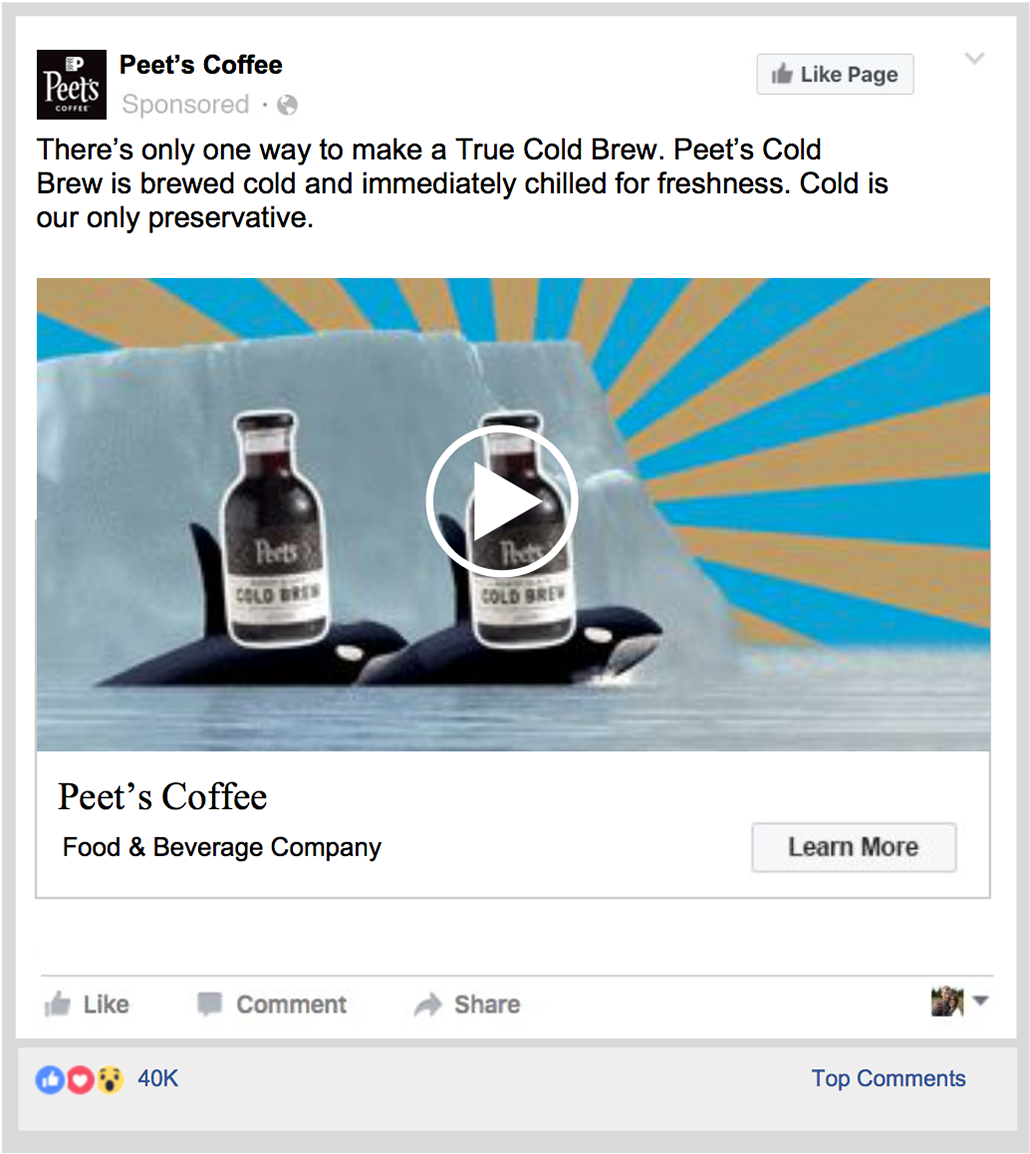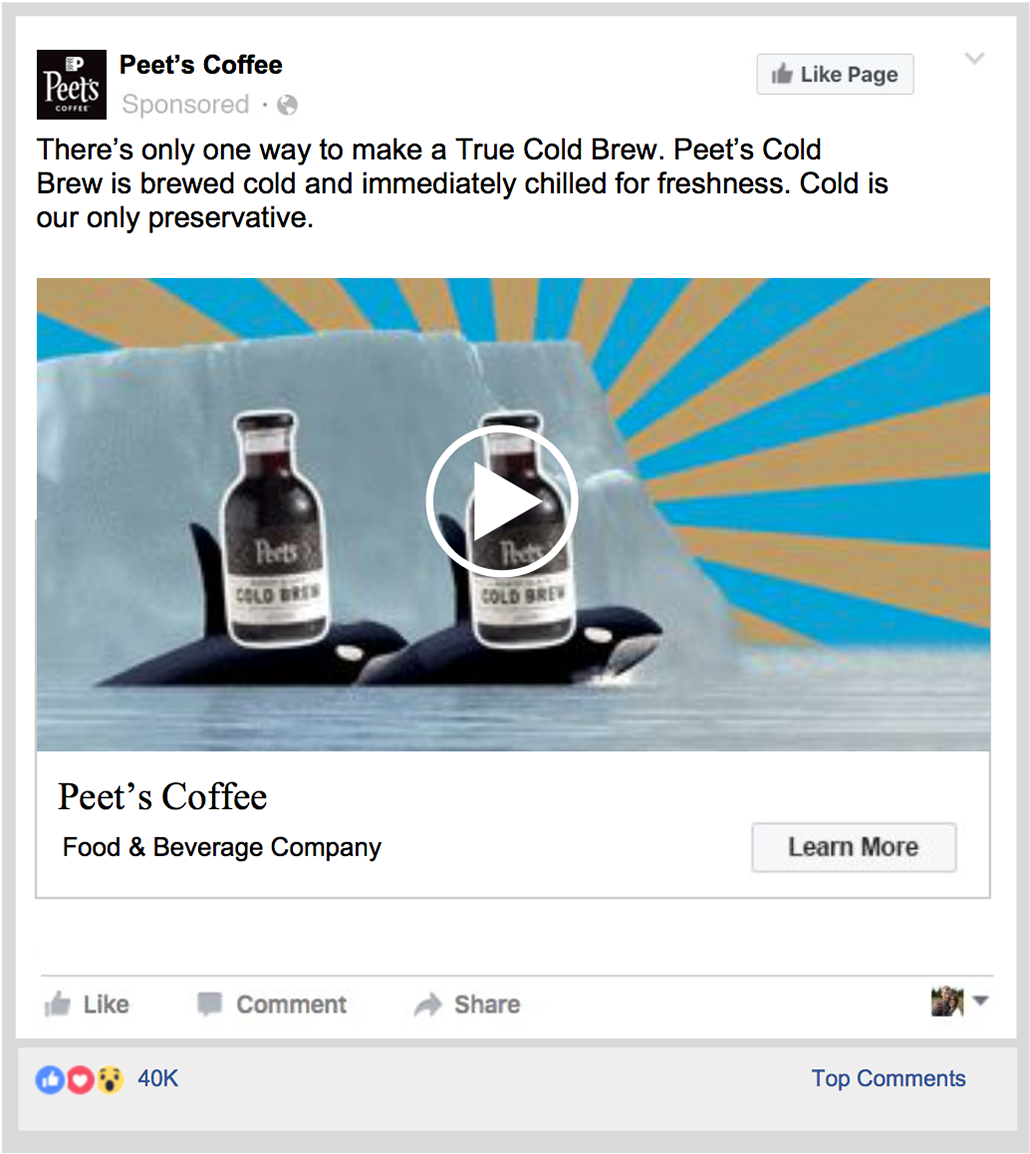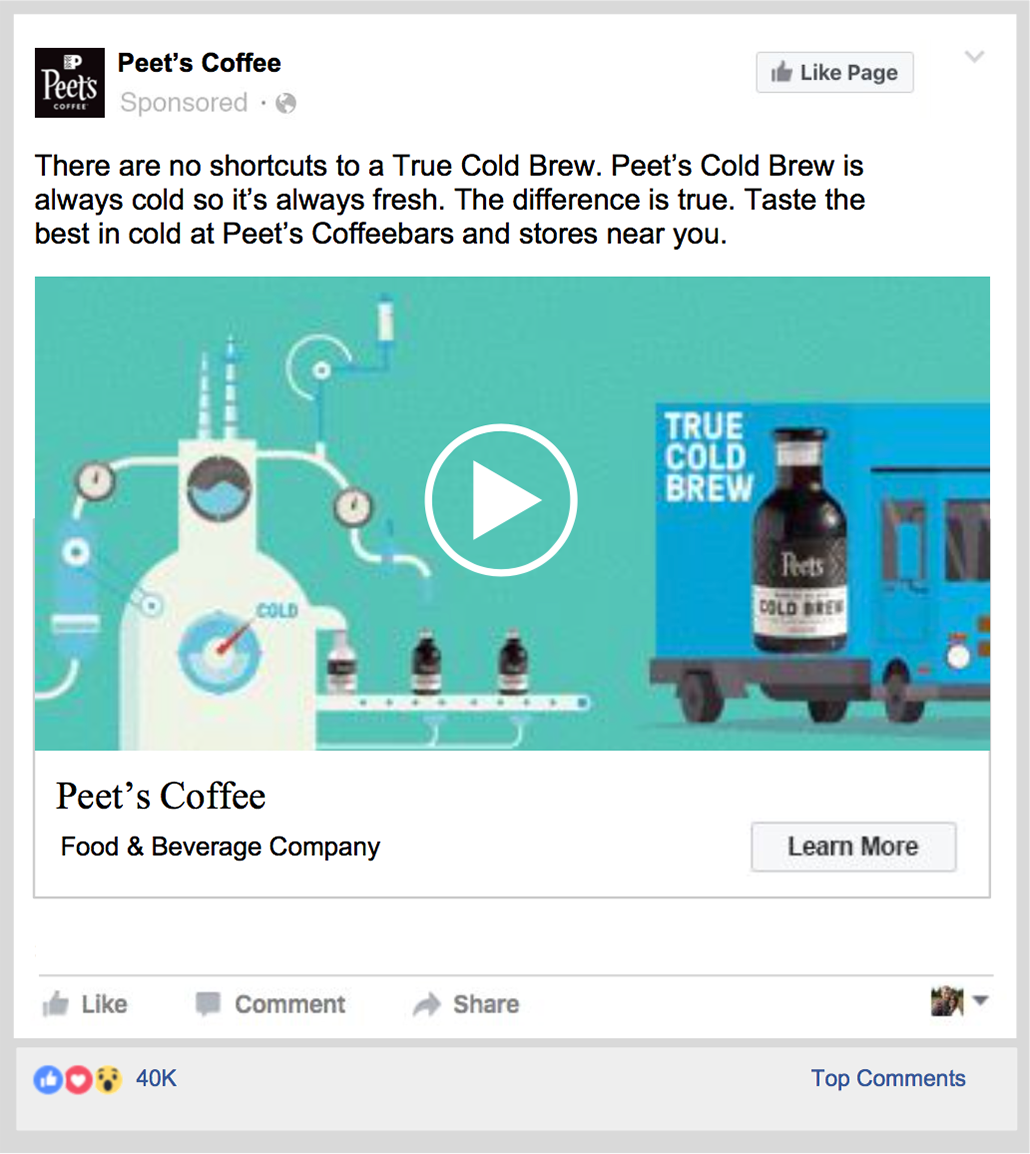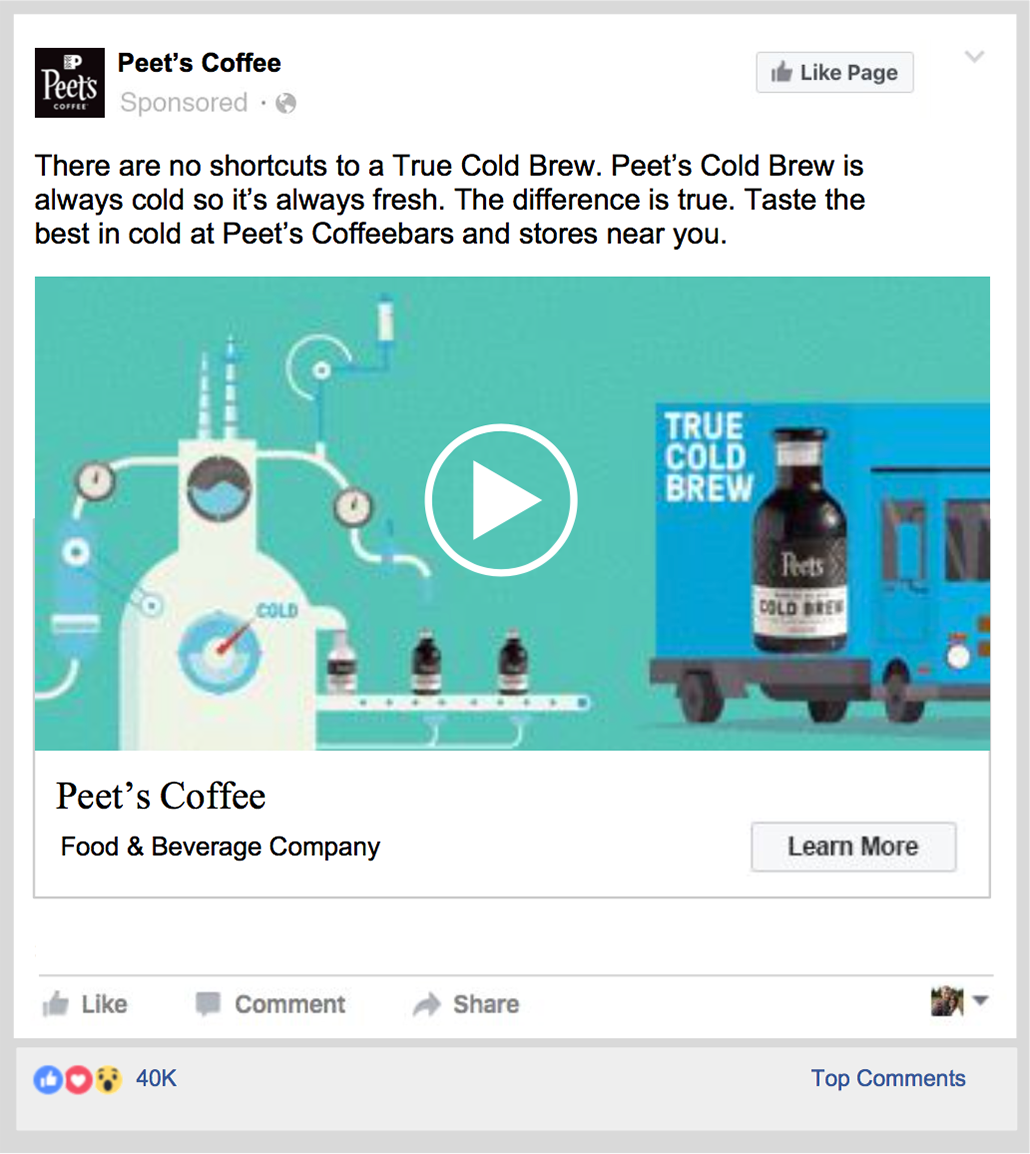 Experiential
A True Cold Brew truck made it's way around California, setting up at festivals and events to distribute True Cold Brew.