Umpqua Bank
The Umpqua event team asked us to help create installations in their sponsor space at events and festivals. Each event and installation is detailed below.
Art Direction
Kaleen Anderson
Copywriting
Kristina Day
Category
Art Direction
Experiential
Event Installation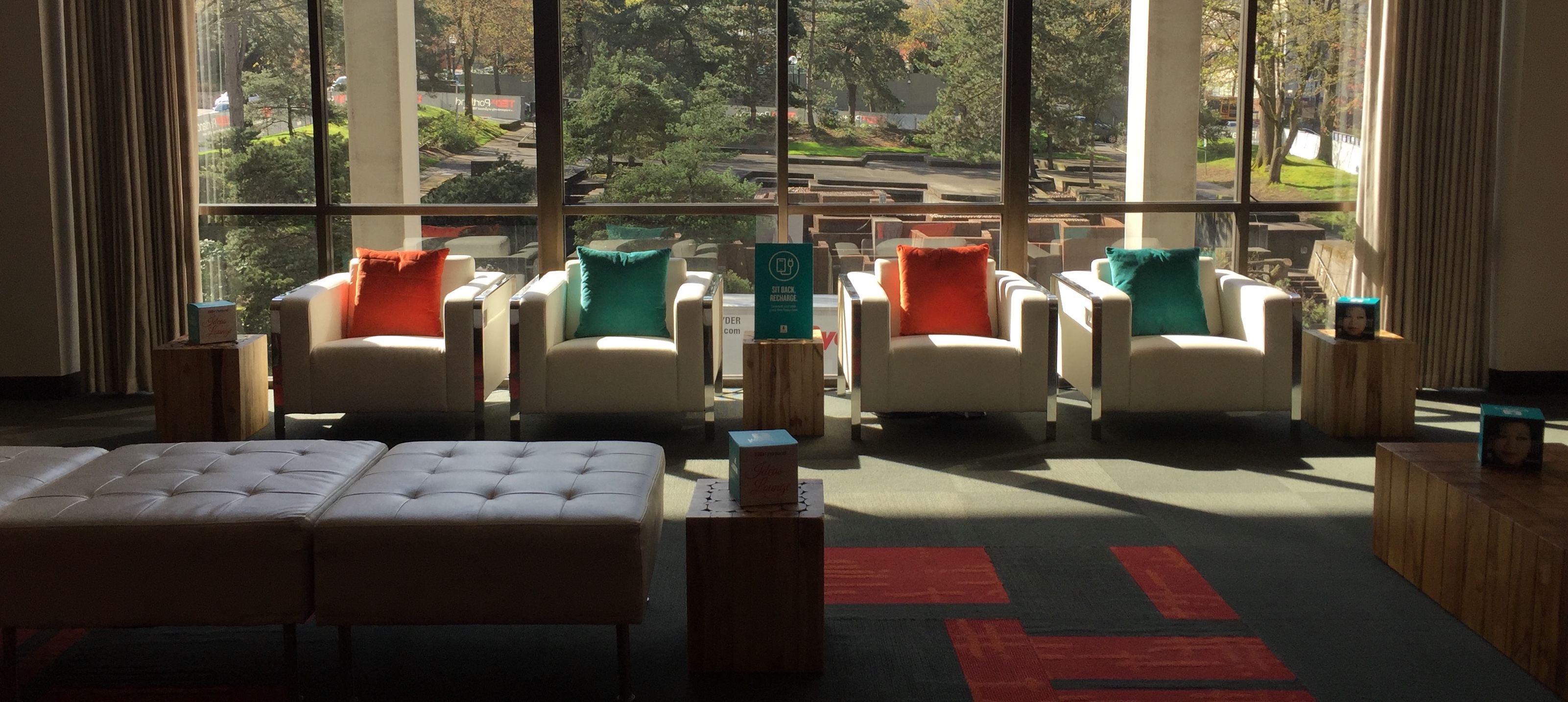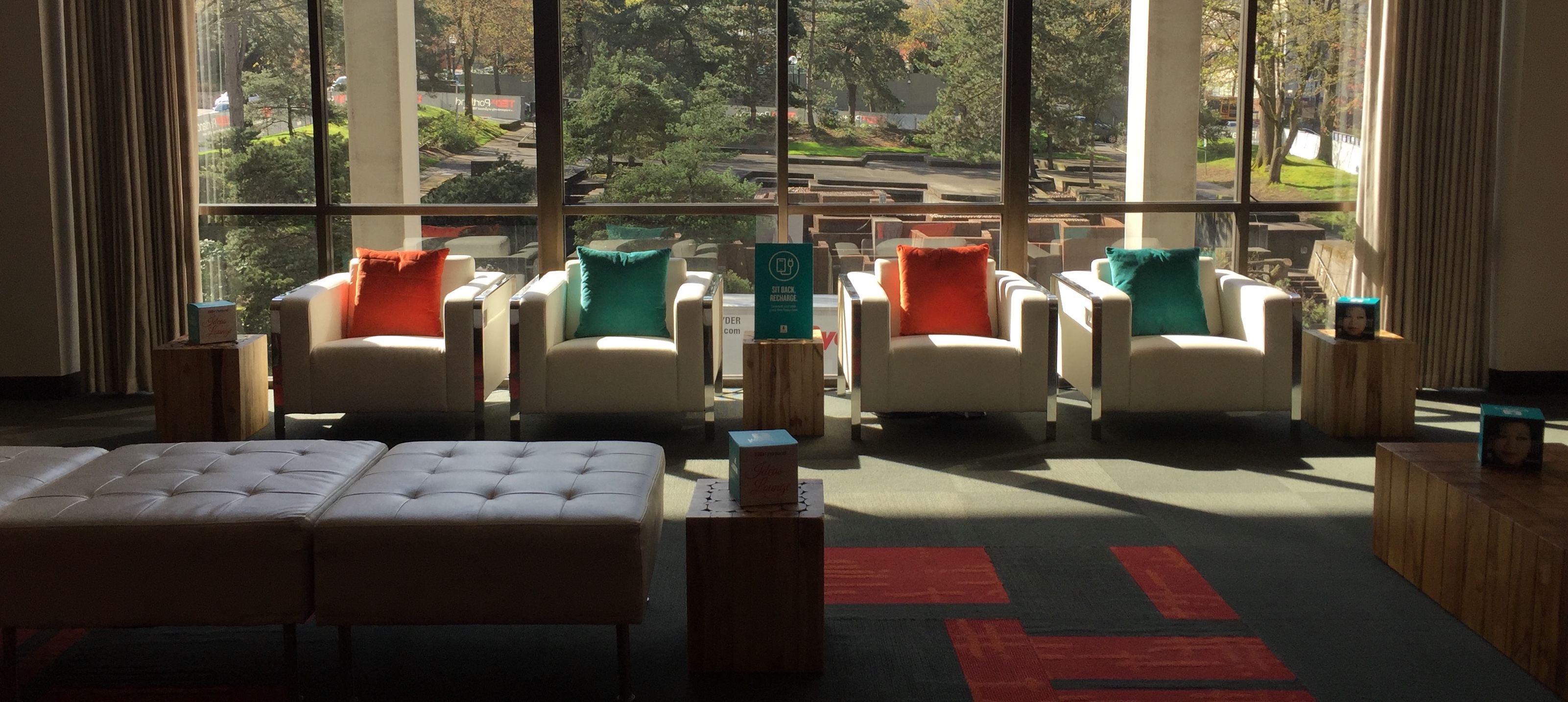 1. Open Account Sponsorships
Open Account is a podcast produced by Umpqua Bank where the host has open, honest conversations with the guests about money. Umpqua wanted a unique way to advertise Open Account and get people thinking about talking about money. We created a large, interactive infographic where participants could anonymously—though out in the open—answer questions about money. This installation, or an iteration of it, was used for the Umpqua sponsorship space at TEDxPortland, SFO Design Week, Sonoma Food & Wine Festival, and the Disposable Film Festival.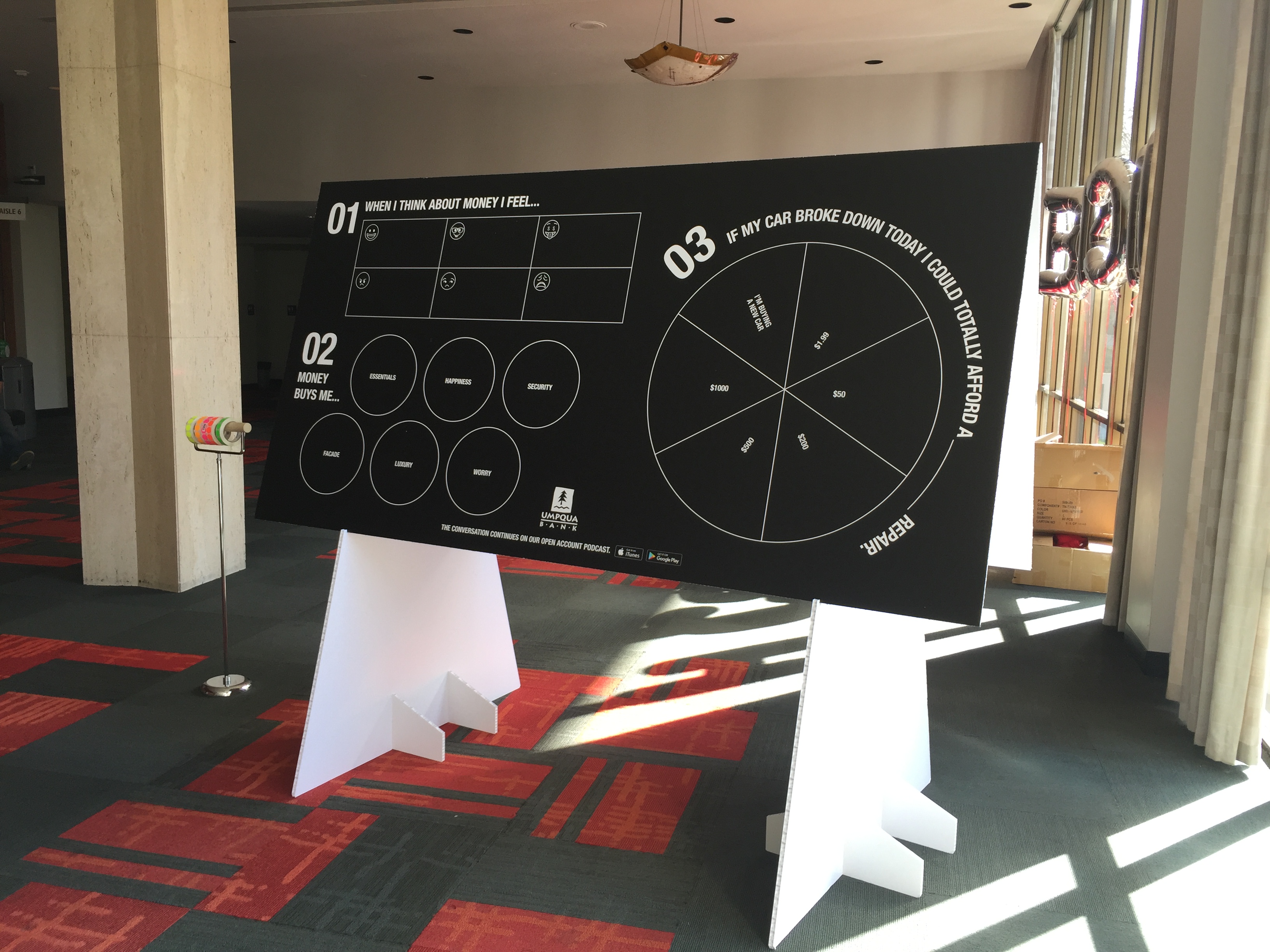 11. Light Up the Redd: A Fall Benefit for EcoTrust
As a premier sponsor for the EcoTrust's fall benefit, Light Up the Redd, Umpqua Bank had the opportunity to do a large installation. The common denominator of Umqqua Bank and EcoTrust: community. Our installation sought to create connections and foster conversations among a diverse group of attendees. A wall of buttons, each labeled with their own label, served as community builders and a living infographic of who was in attendance that evening.
The evening was full of those who identified as Willing & Able, Feminist, and Knowledge Seeker, and lacked very many who identified as Cause Crusader, Eco Friendlier, and Vegetarian.